INTENSIV-FILTER HIMENVIRO undertakes projects, on Supplies with the services of Erection and Commissioning supervisors, and also on Turnkey Basis. We are equipped and capable to execute, large and voluminous size projects. Himenviro has the necessary infrastructure to undertake any size the project. We have well trained and experienced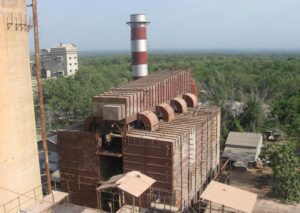 work team, in site management activities for erection & commissioning, they are amply supported by Engineering Team as well as the project team at the corporate office.
We do the engineering of systems and projects from concept to commissioning and start-up. We also make tailor-made systems as per the customers requirements We conduct, the detailed site studies, Application Engineering, Detailed Engineering, and Manufacturing, this is backed by Project Management and complete constructional capabilities of the highest order to ensure total customer satisfaction. Repeat orders are substantial proof for our capabilities to execute project within the schedules and successfully We work in proper cohesion and as team with the customer to achieve successful results. Himenviro has very good exposure, expertise and experience in such projects, resulting growing list of our satisfied customers..